Are you an entrepreneur, looking for increasing visibility for your products or want to increase the traffic to your site? Here is the solution – Search Engine Optimization (SEOs). Search Engine Optimization(SEO) play a very important and critical role in driving businesses. The idea is to increase visibility among other competitors and create a niche marketplace for oneself. The quality of the optimization drives the search. The SEO acts as a bridge between the consumers and content creators/sellers. The search algorithms used by the search engines to rank the websites are dynamic and ever-changing in nature. The technological intervention has not only changed the way web crawlers rank your website but has also impacted the ways and means by which consumers search.
The global e-commerce market is expected to reach $5879. 1 billion by 2022 from $2,682. 1 billion in 2017 at the CAGR of 16.8% from 2017 to 2022. In the next decade, E-commerce will be the engine for growth in India as well. As per the recent report published by Deloitte India and Retailers Association of India (RAI), the E-commerce market is expected to grow at a CAGR of 32%. It is predicted that the retail market which was 17% in 2017 would be around 22-25% by 2021.
Some of the SEO Marketing Trends for Entrepreneurs in 2020 which businesses need to keep in mind to drive their business.
Beyond Google: Though undoubtedly, Google is still the king in the search arena. There are other engines such as Amazon, Apple. The idea is to optimize the content in a way that feeds into other search channels which increases its visibility and brings traffic to your website. The increase in internet penetration and a quantum jump in mobile users have changed the way consumers are searching. It is estimated that smartphones generate over 50-60 percent of online traffic. More than 90 percent of the time is spent browsing through apps. In simple words, the future is app-based search and thereby optimization for mobile search is needed. The increasing usage of the App store helps in understanding the unique search algorithms used for search on the App. It would be helpful in effective engagement and keywords search queries.
Quality content matters: Content is king. Quality over quantity is critical for survival. The fundamental of marketing remains the same. Unique, innovative, creative content always strikes the chord with the consumers and ranks top in the search list.
Well-researched and analyzed content which is unique and inclusive stands out. Content need not be lengthy or jargon-like. Quality of the content creates brand value and a loyal customer base. Unique content brings out the specialty of the product and catches the fickle attention span of users.
Speed matters: Increased browsing speed coupled with a reduction in data plans have made it quintessential for website owners to maintain their website speed to remain relevant and visible. If a website takes more than 3-4 secs to load, the traffic might bounce. Website speed not only affects the user's experience but also impacts the ranking on the search engine. Google's crawlers take speed as one of the parameters in its ranking.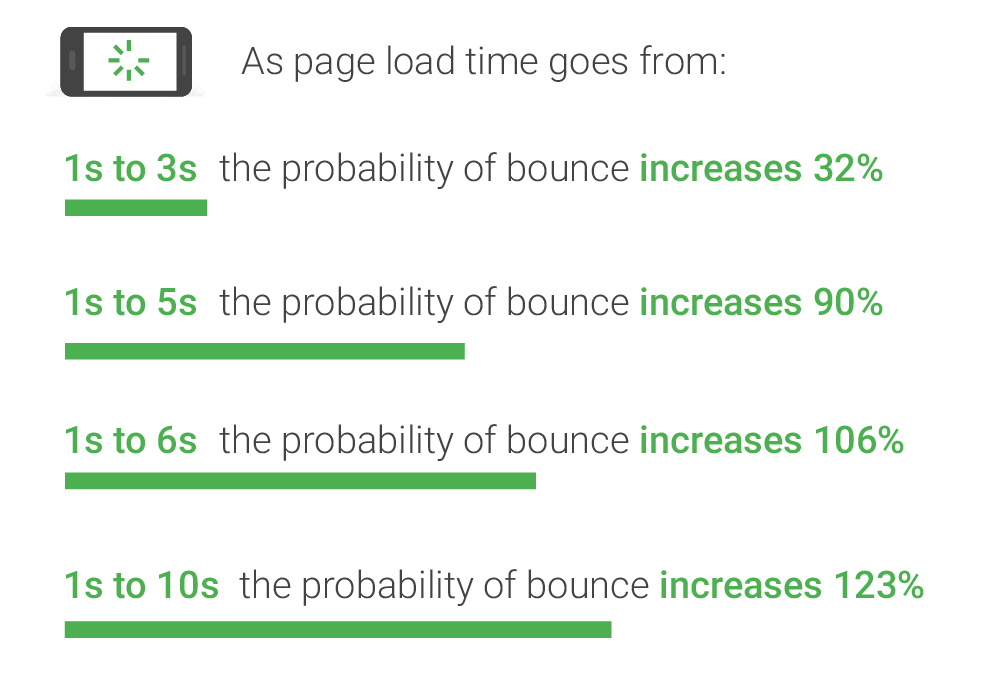 Voice Optimization: Voice search already represents 20 percent of a total smartphone search. We expect it to reach 50 percent by 2020. Voice search optimization is another one of the leading marketing trends this year. Voice search is not only quicker but also a convenient and effective means of search. It increases the productivity of the surfing process, over typing questions and commands.
The voice recognition market is expected to grow from USD 7.5 billion in 2018 to USD 24.9 billion by 2025 -, at a CAGR of 18.72%. A voice search is predicted to become the most used search method this year. Voice search is important because of its inclusivity. Brands need to effectively leverage this optimization technique to increase their visibility.
Video Content Optimization: As per the recent Cisco white paper it is expected that video content will surpass all other content forms. Most of the data is consumed for video consumption. The search optimization needs to adjust to this fact if they want to keep their businesses relevant.
It is predicted that by 2021, 75-78 percent of the mobile data will be consumed on videos. This would consequently be cashed in by the advertisers for their brand's promotion. Video search optimization will be one of the most important marketing trends to look out for in 2020. It is in its early stages, but it is also a very promising marketing trend to keep an eye on in 2020, similar to voice search optimization.
Social Media Indexing: The content marketing sector is expected to reach $290-300 billion by 2020. The search engine optimization and content marketing industry are heavily dependent on each other. Social media will play a deciding role in SEO in 2020. Social media penetration would increase in the coming time and integration with SEOs will be most trending in 2020. The 160-character limitation requires innovative and out of the box thinking to build effective search optimization techniques. It would give a boost to organic SEOs.
Technological advancement: Structured data is one of the high ranked SEO marketing trends for entrepreneurs. This technique is also used by Google to classify your information and give it a rank. It is dynamic and evolutionary in nature. Google keeps updating their algorithm to keep it in synchronization with unique organic content created on different platforms and in different formats. The idea is to create the optimized content not only for Google but also for Apple. The content should be easily accessible on smartphones and must rank higher in the search, along with being appealing to the audiences.
Genuine linkless content: The genuine linkless mention means that your brand is referenced without a link being attached. Linkless content is given more importance than backlinks because it is more genuine, unlike black hat SEO methods. With an increasing number of platforms and ever-changing formats, it becomes an extremely important marketing trend to look out for in 2020 as it helps in evaluating the website quality.
SEO is a potent tool if used effectively and intelligently, it can give credibility and a loyal customer base to your brand and would help in sustaining the business. The golden rule is the content, if it is unique, innovative, crisp and catchy it would be ranked higher and bring business.
These SEO marketing trends are undoubtedly going to be the talk of the town in 2020. Digital marketing is also advancing every year. Techniques like Voice Search optimization and Video Content Optimization are expected to create a storm in the market. The demand for quality content and the end of the sole reliance on Google for SEO marks the beginning of a new phase. If you are want to do digital marketing, you must have prior knowledge about these trends, as you step into 2020.
Copyright All rights reserved. No parts of the content of this website may be reproduced or distributed in public, without the prior written permission of the publisher. All images are copyright to their respective owners and are protected under international copyright laws.